Pierre Arvay: A Life
Pierre Arvay - A dedicated family man, member of the French Resistance, and a revolutionary composer and arranger, his music has been heard on television, radio and in the cinema for over fifty years. Born in to a musical family, Arvay's story takes him across Europe via some of the finest theatres and broadcasters of the 20th century.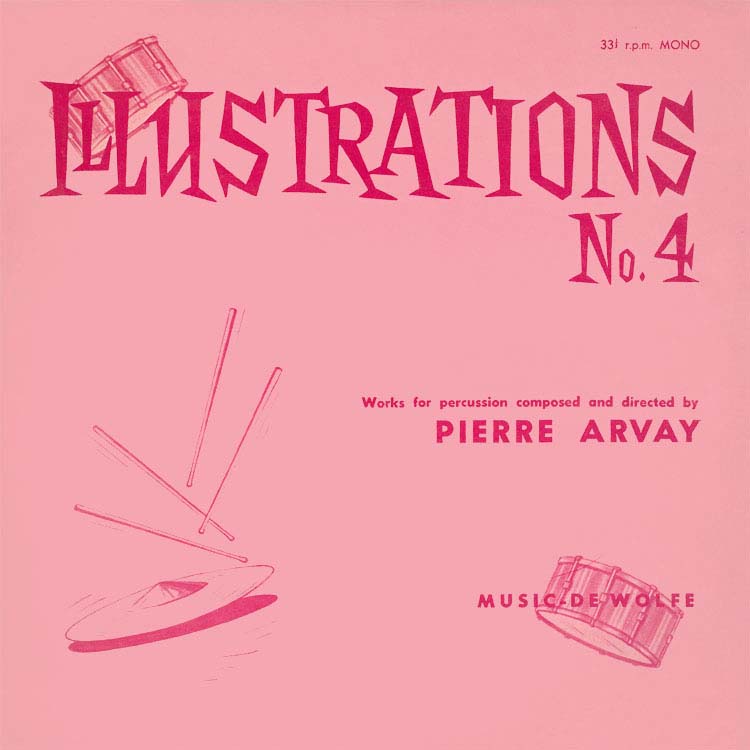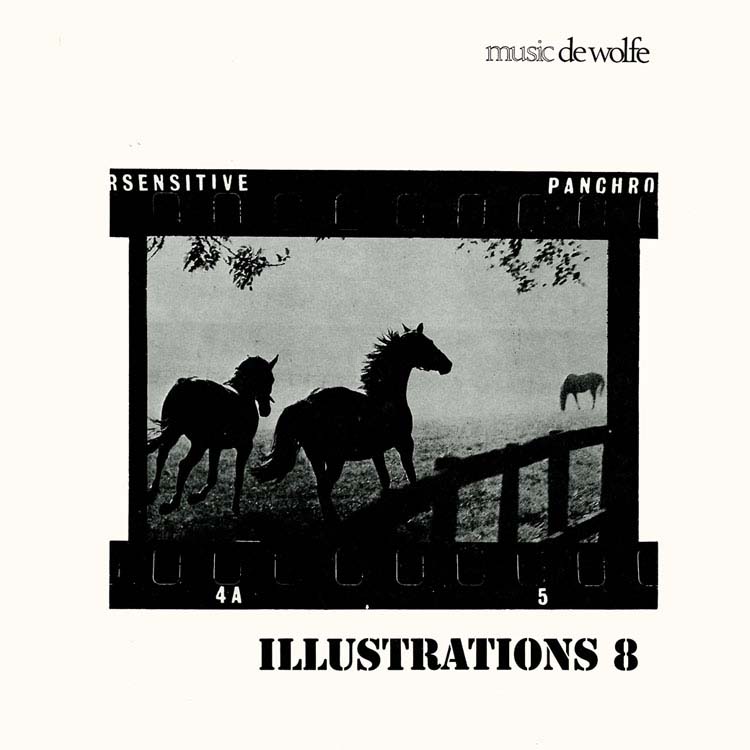 ILLUSTRATIONS NO.8
DWLP 3168
Latin American mambo sounds followed by experimental, avant-garde pieces performed on the Ondes Martenot synthesizer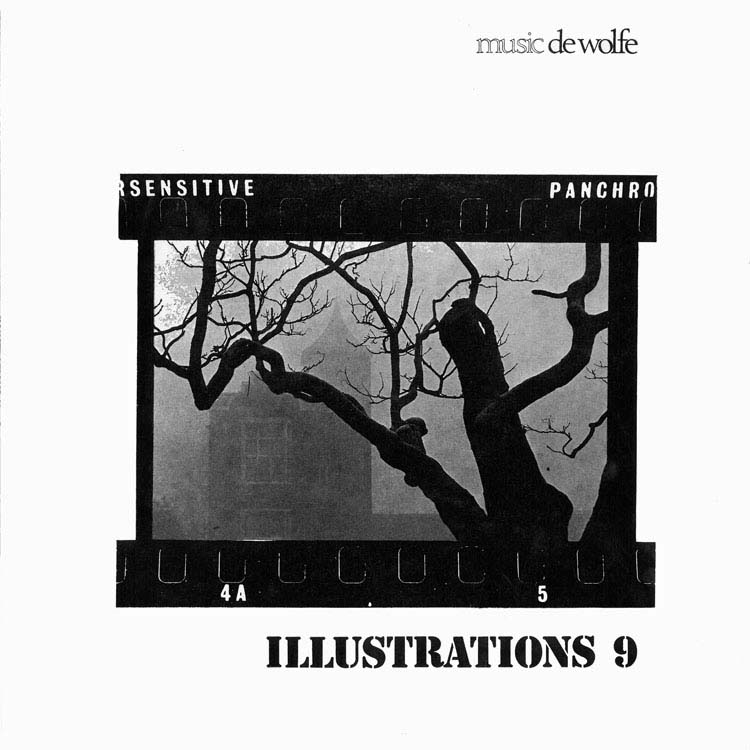 Pierre Arvay was born on 21 October 1924 in Turin, northern Italy. His father, Joska Arvay (1898-1951), was a Hungarian virtuoso violinist born in Szarvaskend, a little village in the west of Hungary. In the middle of the First World War, as a young first violinist at the imperial court of Austria-Hungary, Joska was ordered to leave the country after refusing to play the March of the Kings, which contradicted his communist ideas of the time. He took refuge in Italy and it was in Turin, while he was giving a concert, that he met his wife Maria Galli whom he married in 1923.
Maria was born in Turin in 1902. She played the piano in the family cinema, accompanying screenings of silent films, or entertaining the audience between showings. She and Joska had six children: Pierre, Renée, Albine, Jean, Liliane (who died very young of whooping-cough), and Raymond. The three brothers shared their father's musical talents and became musicians.
Shortly after Pierre was born, the family left Italy and moved around France, ultimately settling in Nice where Joska regularly performed at a casino in which he had invested his savings. Unfortunately, the financial crisis of 1929 led to a considerable drop in tourism, which provided the casino's main source of revenue. The business slowly foundered and Joska lost everything.
After this set back, he decided to start again in Paris, where the family set up home in Montmartre. Joska played the violin in various cabarets where gypsy music was played, especially the Drap d'Or, and also performed on the radio. This career success led to family difficulties, as Joska was often away from home. 
With Pierre wanting to escape the role of head of the family, which fell to him as the eldest, he often sought refuge at the home of a neighbour Madame Faverot, the wife of the painter Joseph Faverot. She was a cultured woman and shared with him her knowledge of literature and art. In 1939, at the age of fifteen, Pierre decided to leave his family and move in with her. However, he kept close to his family, helping them when his professional situation allowed.
Madame Faverot introduced Pierre to the pianist and teacher Jean Batalla who took him under his wing, encouraging him to work at the piano and study the classics. This informal teaching allowed him to acquire real musical knowledge and to take part in Henri Büsser's composition classes.
During the Second World War, Pierre joined the French Resistance and was mentioned in Despatches several times, all the while continuing his musical education. For a few years he worked a variety of jobs, from dishwasher in a bistrot in Pigalle, to pianist in a bar, as well as 'ghost-writer' for a famous arranger of tangos. In 1948, a successful audition for Paris Inter (now France Inter) enabled him to join the radio station and compose music for various broadcasts, including several by Gérard Sire.
In the same year he met Dolores Gonzalez-Lucas, known as Lola, the daughter and grand-daughter of French organ builders Fernand and Victor Gonzalez. They were married in Paris on 11 May 1950 and their first daughter, Danielle, was born on 14 August 1949; followed by Catherine on 16 July 1952. Until 1955 they lived with Lola's grandparents, mother, step-father, brother and two sisters in a Paris apartment. Pierre's mother also moved in there when her husband died in 1951.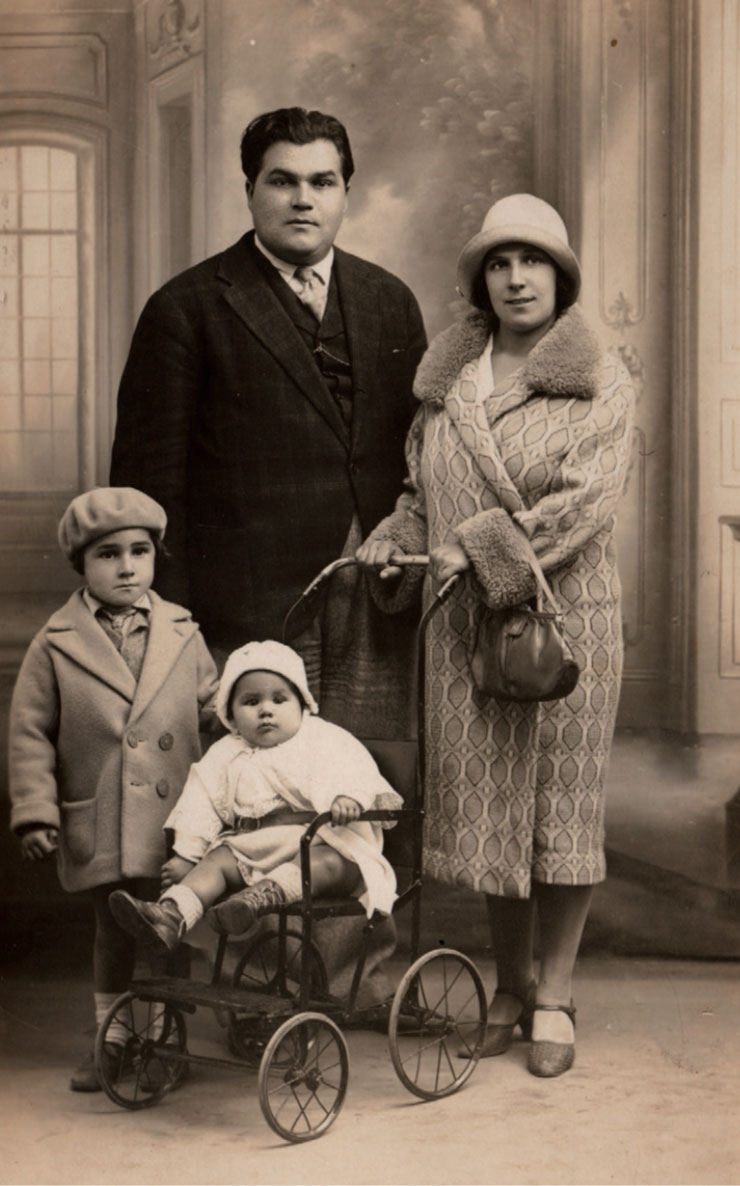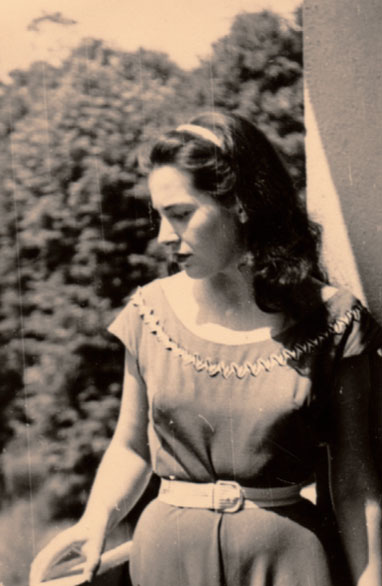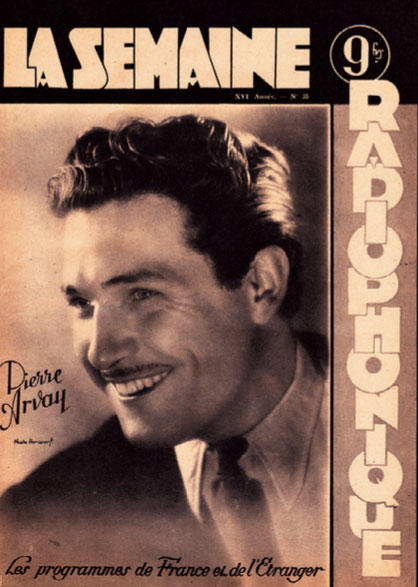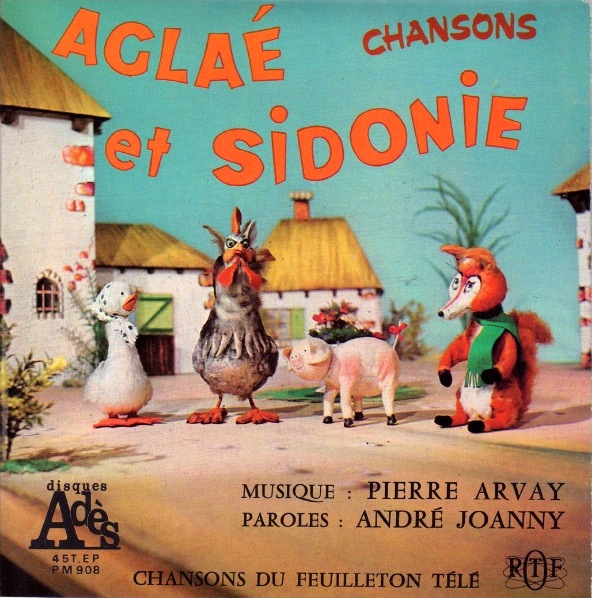 While on Paris Inter, Pierre Arvay was broadcasting his own regular programme Un Quart d'Heure avec Pierre Arvay (Fifteen minutes with Pierre Arvay), in which he played songs or musical standards on the piano. He also presented the programme Pierre Arvay Dans Ses Improvisations (Pierre Arvay and his improvisations), in which he played on the piano well-known musical pieces which he adapted into another genre. In addition to his work on the airwaves, Pierre Arvay began to write songs intended for performance in cabarets or live on the radio. He composed more than 150 between 1948 and 1958, often under the pseudonym of Jean-Claude Roc, with writers such as Jean Lambertie, Michel Vaucaire, Gérard Sire, André Colomer, Henry Lemarchand and Maurice Korb, who wrote under the name of Marc Maurice at that time.
Several of his songs were also recorded by artists including Lucienne Boyer, Yves Montand, François Deguelt, Annie Cordy, Michèle Arnaud and Jacques Douai. Pierre Arvay's first records were released between 1949-1950, mainly on the Saturne label, which specialised in picture discs.
In 1949, Arvay assisted Suzy Lebrun with the artistic direction of L'Échelle de Jacob, an establishment she had just opened and which soon became one of the key literary cabarets on the Left Bank. Tired of the nocturnal lifestyle, he left L'Échelle de Jacob around 1953 and started composing again.  Around 1955 Pierre Arvay joined the Chant du Monde label as a composer, orchestrator and arranger. He then recorded and accompanied artistes such as Arletty, Aimé Doniat, Xavier Depraz and others. Records became more and more frequent; Pierre Arvay was now famous.
The Chant du Monde experience was not to last long as in 1958 the Teppaz company, which pioneered portable record players, offered him a place in its recently created musical section. Arvay was invited to produce and record any music he would like to write, with no constraints of genre or format. He accepted and also became the principal orchestrator and arranger for other artistes on the label, sometimes using the pseudonym of Peter Mills. This freedom notably allowed him to bring out his first record of library music, Musiques de scènes – at the time one of the rare records of stock music accessible to the general public. He was very interested in the unusual sound of the ondes Martenot, considered one of the first electronic musical instruments, and he composed several pieces for them and used them in some of his orchestrations.
It was in the early 1960s that Arvay was approached de Wolfe Music, which saw the beginnings of a professional relationship that would last for the rest of his life. Having joined de Wolfe as a composer, the Illustrations record collection was created for him, which came out in ten parts over the years, and was complimented by a number of other albums featuring rhapsodic structures, music for solo instruments, full orchestrations, theme music for percussion, sonatas for piano and 'musique concrete'. As well as these new albums, sometimes written under the pseudonym of Cham Staker, de Wolfe reissued all the titles composed for Teppaz, across the De Wolfe, Sylvester and Hudson labels.
Although Arvay had been composing original soundtracks for the cinema or television throughout his life, the end of the 1960s was marked by three television series: Les Sept de l'Escalier 15, Nanou, and the animated series Aglaé et Sidonie. Each episode included a song, accompanying music and music for the opening and closing credits. The latter of these series was a real family affair as his wife and two daughters did the voiceovers for the heroines!
From 1969 to 1973, having been invited by Pierre-Aimé Touchard, Pierre Arvay took up the post of teacher of rhythm at the Conservatoire National Supérieur d'Art Dramatique in Paris. These classes, created in order to complete the training of future actors, were devoted to learning rhythm and the positioning of the voice, with Pierre Arvay leading exercises from the piano. The rest of the 1970s was devoted to composing. For de Wolfe alone Arvay wrote songs that featured in much loved TV shows, such as Vision On and Doctor Who, as well as cult films Dawn Of The Dead and Monty Python and the Holy Grail.
At the age of 55, as he was working on a large musical project requiring two conductors working together, Pierre Arvay died suddenly on 18 August 1980, at his home in Bagnols-en-Forêt. He is buried in the cemetery of this village in the south of France.
Apart from his early work as a songwriter or composer and orchestrator/arranger for Le Chant du Monde and Teppaz, Pierre Arvay's name was little known to the general public, as composers were rarely mentioned in the world of library music. However, he left a catalogue of more than 1,500 compositions, as well as numerous records. With his music still heard through the radio, television or at the cinema, his 'sound footprint' is with us today as it was yesterday.