De Wolfe Vinyl
Cult, Classic.

Spanning the decades from the late-1950s to the 1980s, the de Wolfe vinyl label is varied in its styles of music, with eclectic and highly original releases.
LPs in this collection have gained cult status among collectors and samplers, and feature music from a roster of composers including Ivor Novello, Pierre Arvay and Basil Kirchin. They also include performances from iconic musicians, such as Jimmy Page and Herbie Flowers, and have provided the soundtracks to films including Monty Python and The Holy Grail, The Witchfinder General, Dawn Of The Dead, and the Kung-Fu classics of the Shaw Brothers.
The Cult of Library Albums
By Jonny Trunk of Trunk Records
My first encounter with library music was in a second hand record shop. It was in the early 1990s, and it was of immediate interest as it looked like no other record I'd seen before. When I got the LP home and put it on the record player I realised it was the kind of music I'd been listening out for - sort of interesting background jazz, like film music, a bit classical too, quite experimental too but ever-so-slightly different.
I started to look around for these LPs, and slowly began collecting them on the rare occasions they appeared in shops. I came across fellow collectors and slowly started to build up a detailed knowledge about the composers, the styles, the music and the early labels.
The most interesting and diverse, both in terms of sounds and sleeve art was the de Wolfe label. They employed some serious talent and issued sublime jazz, incredible urban soundscapes, comedy cues, amazing electronic experiments and many of the classic TV sounds I'd grown up with. 
Much of the artwork was left to a graphic man by the name of Nick Bantock. Heaven knows what his influences were, but his inspired collages and magpie style of design seemed to fit the incredible music like a glove.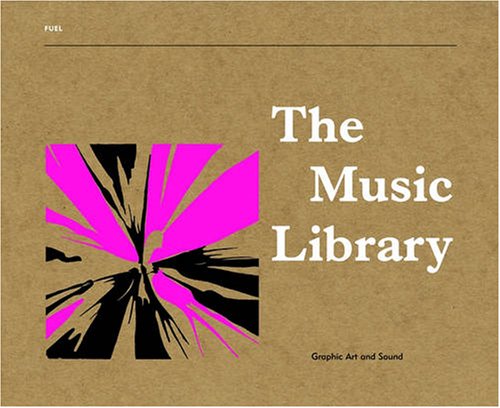 I became so enthralled by the whole music library world I made a book (published in 2007), simply called The Music Library where, I'm pleased to say, the number of sleeves issued by de Wolfe outweighs any of the other 100 or so library companies I discovered. Three decades on from my first library LP find and I'm still hooked, still looking out for classic de Wolfe library music I've still not found.

 
Jonny Trunk is a writer, broadcaster, and DJ as well as the owner and founder of Trunk Records