Ena Baga 1906 - 2004
In a career lasting over 80 years, Ena Baga performed in some the most iconic cinemas and theatres in England. She composed and recorded music for television and cinema, appeared in Hollywood films, and played before an exclusive royal audience.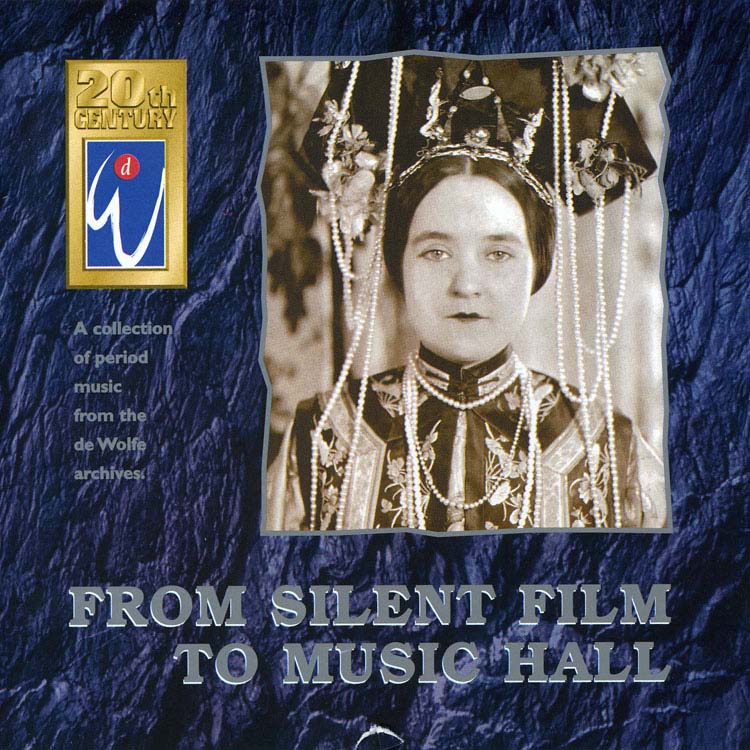 Born in Clerkenwell, London, in 1906, Ena Rosina Baga was the daughter of an Italian father, Constantine, and an Irish mother, Charlotte. Baga had three older sisters who were also musical - Celeste and Florence both played piano and organ, and Beatrice was a violinist with the Kensington Symphony Orchestra - which may come as no surprise based on their father's career. As Florence once described, on an episode of Desert Island Discs from 1975:
Father played many instruments, and he was a very fine conductor. He was one of the very first creators of the large orchestras in the cinemas. In London we had the Angel Cinema, in Islington, and Dad had a band of twenty! I was so interested to hear the orchestra, and the special arrangements my father used to put to these pictures.
With concerns over Ena's health, the family moved to Southend-on-Sea, Essex, and here she began her career at the age of 12. Having studied the piano extensively, the young Baga was called on when the local church organist fell ill. Discovering a love for the instrument, she got her first taste of playing to silent films at a local cinema. While still in her teens Baga became resident organist at the Palace Theatre, Westcliff on Sea, before returning to London to play at the Tivoli on the Strand.

She held this top West End post in a musical world that was then largely dominated by men, and through the 1920's became famous for her improvised piano and organ themes for many silent movies. 
It was in this period the founder of de Wolfe Music, Mayer de Wolfe, was performing as a live musician with Ena and her sister Florence. In 1932 Baga performed for royalty, when she was invited to Balmoral by George V and Queen Mary, to improvise music for a screening of Charlie Chaplin's The Gold Rush. In 1933 she took residency at the Gaumont Cinema, Camden Town, where she played for Cine-Variety bills which included a main and second feature, a Gaumont British newsreel, an organ interlude and a one-hour variety show.
Most of our work in the 30's and 40's, of course, were organ interludes, on the big organs. At Camden Town Gaumont, where I was for a quiter season, I had to play silly variety. They had a marvellous organ there! The curtain used to go up and the organ used to swivel out, and you could adjust the position of it and you were on the stage accompanying the artists.
The organ at the Gaumont was destroyed by a bomb in 1940 (coincidentally Baga was the last person to play the BBC organ before the hall housing it was bombed), but her skills made her the natural choice to replace Reginald Dixon when he left the Tower Ballroom, Blackpool, to serve with the RAF during WWII. Baga played at the Tower Ballroom every night from 1940 till the end of the war, viewing it as her 'War Service', providing morale-boosting entertainment.
Her Sunday afternoon concerts were hugely popular with holidaymakers and on one occasion, when a supporting organist came on to the stage, a loud groan went up from the audience. After a short attempt to cope with the uproar, the player left and Baga came back to a chorus of rousing cheers. After the war she returned to London, having declined an offer to become Dixon's assistant,
As the popularity of silent cinema waned in the 1940s, the great pipe organs in theatres and cinemas were seldom used - in some theatres, they were removed to make room for bigger Cinemascope screens. Baga continued to teach piano and organ, and from 1957 to 1962 she would visit southern Africa on what she called "cement and spaghetti safaris", since her mission was to entertain the Italian workers building the Kariba dam in Northern Rhodesia (now part of Zambia and Zimbabwe).
An interest in organs was revived in the 1960s, as Hammond organs were imported from the US as home organs, and Baga played an electric organ at Joe Lyons's corner house on Tottenham Court Road. Throughout the 60's and 70's, with her updated repertoire (Let's All Go Down the Strand now replaced with Smoke Gets in Your Eyes) and the new Hammond electric organ, Baga released a number of albums featuring organ versions of contemporary pop hits. 

In the 1970's Baga was still contributing to the de Wolfe Music library, with a number of her compositions appearing on the third LP in The Silent Film Era collection. 1977 saw the release of Ena Baga at the Compton Organ of the Leicester Square Odeon. This record featured Baga, (now over 70 years old) performing a number of hits from other de Wolfe composers (including The Gonk, Eye Level, Emanuelle and Policeman's Holiday), as well as some of her own, on the famous organ at Oscar Deutch's flagship cinema.
When London theatres began showing silent films again in the late 1960s, she was once again playing the organ for silent movies, improvising melodies and passages to suit the onscreen action. She regularly performed on the BBC's Light Programme and, from 1969, played on BBC Radio 2's The Organist Entertains. In 1976 she appeared on Oscar Peterson's Piano Party TV series, giving the Grammy winning jazz musician a masterclass on how play for silent films.
Throughout the 80's and 90's, Baga regularly performed her own concerts, including a number for ATOS (the American Cinema Organ Society), at venues all around Britain. She had several roles in film and television, such as in All Creatures Great and Small, and ITV's Upstairs, Downstairs, and later in Richard Attenborough's Oscar nominated film Chaplin (1992). Her compositions for de Wolfe Music have featured in such films as Dance with a Stranger (1985) and The Prestige (2006), as well as in TV documentaries including American Experience on PBS.
Ena Baga died, aged 98, in 2004.