Barbara Moore
Her voice has been heard supporting Sandy Shaw and Dusty Springfield, Dudley Moore and Elton John. She has lent her vocal and arranging talents to iconic TV and radio themes, and her library music compositions have earned a cult following around the globe. Yet Barbara Moore had to battle adversity and outdated views to make it in the music industry.
Barbara Moore was born in 1932, the daughter of famed jazzman Arthur Birkby. Birkby was a musician and arranger, who worked with such greats as Joe Loss (who would become Barbara Moore's godfather) and Jack Payne. Both her parents were talented musicians, and through her father's contacts Moore studied jazz piano from a young age.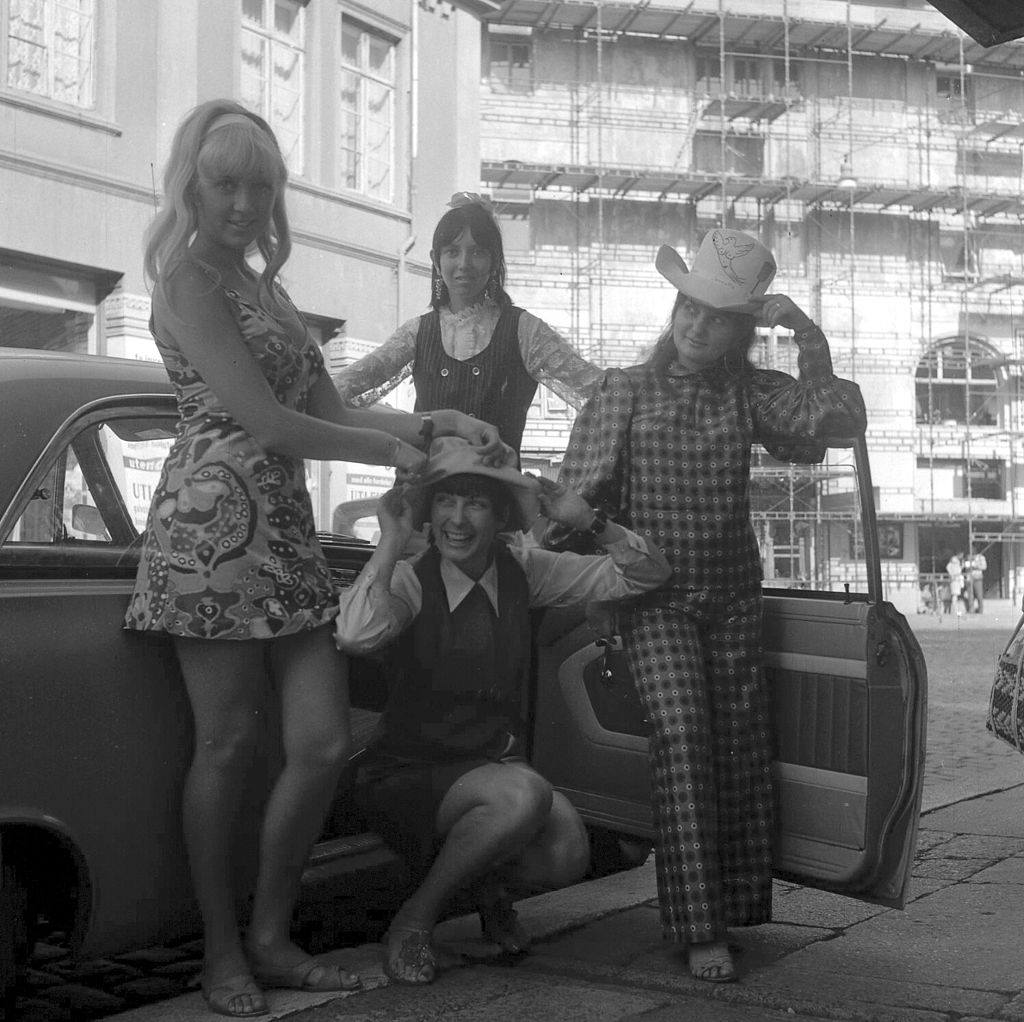 Moore was educated at St Paul's school, London (one of the oldest Public school's in England), but after the breakdown of her parent's marriage, she had to abandon hopes of attending Oxford University. At the age of 19 Moore found herself heading to India, where she took her first music job as a pianist at the Taj Mahal Hotel. With her health suffering in India, she returned to England and joined the all-female singing group The Ladybirds.
Moore spent the 1960's working as a singer for hire, as both a solo act and member of The Ladybirds. She provided the memorable vocal hook in the theme tune to The Saint (Roger Moore's pre-Bond spy thriller) and appeared as the featured artist on the soundtrack to Peter Cook & Dudley Moore's Bedazzled (1967). Barbara Moore and Dudley Moore (the name purely coincidence) had been friends for some time, having worked together in 1959. 
The Ladybird's work was primarily as session singers in the studio, or backing singers on TV like the flagship BBC show Top of the Pops. They worked with Jimi Hendrix when he recorded and performed Hey Joe in 1965, and performed Puppet On A String with Sandy Shaw when she won the Eurovision Song Contest. In 1966 Moore released her solo album A Little Moore Barbara, and also appeared on Dusty Springfield's TV show:

Dusty Springfield "I Don't Want To Go On Without You"
With a young daughter from her marriage to musician Peter Moore, Moore was balancing a performing career with the role of mother. Although harbouring ambitions beyond The Ladybirds, the regular income had suited her personal situation (turning down a job offer from film composer John Williams, so she could stay in England with her child), but towards the end of the 1960's she began to shift on to the path of a musical arranger. In 1968, when aged 35, Moore was approached by EMI to provide arrangments for a new album by Deena Webster:
"My name was at the bottom of a list at EMI, and a man called Tony Palmer phoned me up. He said 'I understand you're an arranger,' I said 'yes,' - I hadn't done a score since I was at college! He said 'I need an album doing in six days.' and could I do it."
From this album, Scarborough Fair was to be Moore's first professional arranging gig, but it was certainly not to be her last. In 1970 she led the choir on the recording of Elton John's Border Song, and with her own group The Barbara Moore Singers provided vocals on an orignal composition for the Michael Winner film The Games. 
In the same year, she was approached to re-arrange Brian Fahey's At The Sound Of The Swinging Cymbal for BBC Radio 2's Pick of the Pops. The show, presented by Alan Freeman, had previously used the tune as the theme from 1961-66 but Moore's bombastic brass arrangement, performed by Brass Incorporated, has been used from 1970 to the present day. Moore also wrote Just Like That, which was used as the theme for Terry Wogan's radio show throughout the 70's and 80's. These tracks are arguably two of U.K. radio's most iconic and recognisable themes:
Moore had featured on de Wolfe recordings as a vocalist (including on Roger Webb's 1971 LPs Moonshade and Vocal Patterns), but after the success of her commissions for the BBC she was approached to compose her first album. Vocal Shades and Tones was released in 1972 and in the same year two of Moore's instrumental tracks appeared on Synthesis, alongside such de Wolfe stalwarts as Simon Hassley and Jack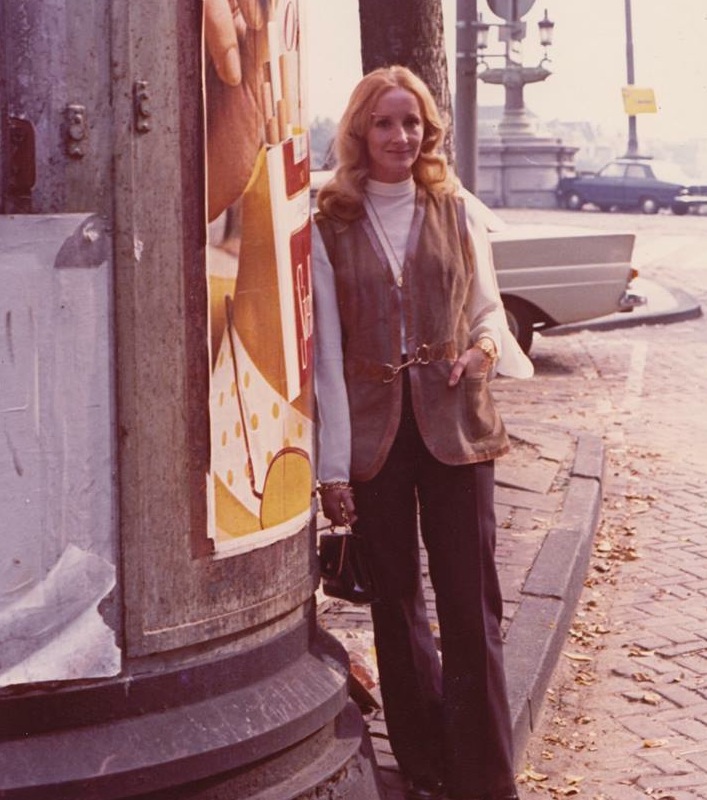 Trombey. Later albums include Bright and Shining for the Sylvester label and Headline on Hudson.
Featuring pop, gospel and funk tracks, Vocal Shades and Tones is a perfect snapshot of a musical era, supported by Moore's glorious vocal arrangments. The album is viewed as the holy grail by many production music record collectors and crate diggers, rarely appearing for sale and disappearing in a flash when it does.
Throughout the 1970s Moore continued as an arranger and singer for hire, including for Jackie Lee and Roger Cook. Her group The Barbara Moore Singers appeared on the soundtrack for the Oscar nominated The Ruling Class (1972), and contributed to Keith Roberts' Birds 'n Brass albums. In 1978 Moore worked on The Deer Hunter with long-term friend Stanley Myers, and in 1981 she worked on Indiana Jones and The Raiders of the Lost Ark with John Williams. Steam Heat appeared on Shut It: The Music Of The Sweeney, the soundtrack album for the British television Police drama.
Owing to a lack of much-deserved credit, and the relative obscurity of her commercial releases, Barbara Moore's de Wolfe LPs have become much sought after cult classics. Beyond the collectors, Moore's music is still appreciated by producers and DJs. A number of Moore's tracks have been sampled by the New York producers Blockhead and Montoya Beatz for albums on de Wolfe's new BiteHard label. 
Barbara Moore had to fight against attitudes of the day as a woman in a man's world, but forged a successful career path that has spanned the decades, and has earned a cult following having proved her abilities and talents over and over. Moore has continued to perform well in to her 80s, including hostings talk and musical evenings.