110 YEARS OF DE WOLFE MUSIC
1909 • 1927 • 1940 • 1960 • 1970 • 1975 • 1978 • 1980 • 2000 • 2010
De Wolfe Music Publishers have the longest running, and most important independent film and television music library resource in the world. Its catalogue is a thing of legend, a vast collection of instantly recognisable and iconic tracks that have helped shape popular culture. If you've ever seen The Simpson's Movie, Mandela - Long Walk To Freedom, American Gangster, Brokeback Mountain, Dawn Of The Dead, American Horror Stories, Top Gear, Boardwalk Empire, Breaking Bad, Monty Python's Flying Circus, The Apprentice or The Walking Dead, then you've heard some of de Wolfe's music.
It has provided the hook for some of the most memorable advertising campaigns in history and in recent years has been sampled by the likes of Drake and Beyonce, Mark Ronson, Gorillaz, Lily Allen, Madlib, DJ Premier and Ghostface Killah. Countless radio programmes have used de Wolfe for signature tunes, background music, talk show themes, dramatic moments, chart show countdowns and commercials. From the BBC to Jay Z, de Wolfe Music is an integral part of everyday listening. With a vast catalogue of over 80,000 tracks, including a million-selling number one record, an Ivor Novello Award-winner and countless television theme tunes and movie soundtracks, de Wolfe Music continues to produce some of the finest music on offer today with many of the best composers and musicians in the world, one hundred years on from its humble beginnings in Edwardian England.

1909
When the company's founder, Meyer de Wolfe, left Holland just after the turn of the 20th Century, he probably didn't expect his name would still be synonymous with music production a century later. A graduate of the Dutch Royal Conservatoire of Music, Meyer de Wolfe came to London to work as a musical director, composer, musician, arranger and conductor with the Provincial Cinematograph Theatres Limited. He established de Wolfe Music in 1909 and was responsible for selecting the accompaniment to movies, at a time when soundtracks were simply printed as sheet music and played live by musicians sitting inside the late-Edwardian Cinemas, or 'Kinematograph theatres' as they were known then. It was in these early years that Meyer de Wolfe offered a sheet music library of original compositions to accompany silent films. He personally selected scores for early silent epics like The Dishonoured Medal (1914), a film by the pioneering director D.W.Griffiths, and Kenean Buel's production of Rider Haggard's She (1915), as well as the original Prisoner of Zenda for Adolph Zukor, one of the eventual founders of Paramount Pictures and whose Famous Players Film Company produced an impressive 140 or so silent films between 1912 and 1919.
Meyer de Wolfe's scores were often produced in collaboration with an extraordinary circle of notable friends from the close-knit orchestral community in London, made up of some of the finest talent of the era. It included legendary characters like the acclaimed conductor Sir Landon Ronald, violinist and opera conductor Sir Eugene Goossen, famed composer Guiseppe Becce and violinist Mantovani, father of the celebrated conductor Annunzio Mantovani. de Wolfe Music, as it became known, also encompassed many other related activities such as exclusively importing 'Wurlitzer' organs and supplying gut strings for violins, violas, cellos and basses. It was even involved in the manufacture of the Standadt electric organ in Holland which was imported into the UK.
1927
In 1927, following the advent of sound in movies, de Wolfe Music began recording with the 'sound-on-disc' technique and 'sound-on-film' onto 35mm 'nitrate' film. This highly volatile medium
had a tendency to disintegrate if not kept in the right conditions, it was even known to explode, as the company discovered when a film which had deteriorated into a fine nitrate powder ignited and blew out its Wardour Street basement. To counteract this (and prevent any future fireworks!) much of the stored music was copied onto ¼" tape after its invention during the Second World War. This guaranteed the longevity of the recordings and ensured that they could be re-used later in other productions. Indeed, as technologies have changed, many of the early compositions have come on quite a journey, transferring to vinyl from 1962, CD from 1985 and currently existing digitally on hard drives and as downloadable files on the internet.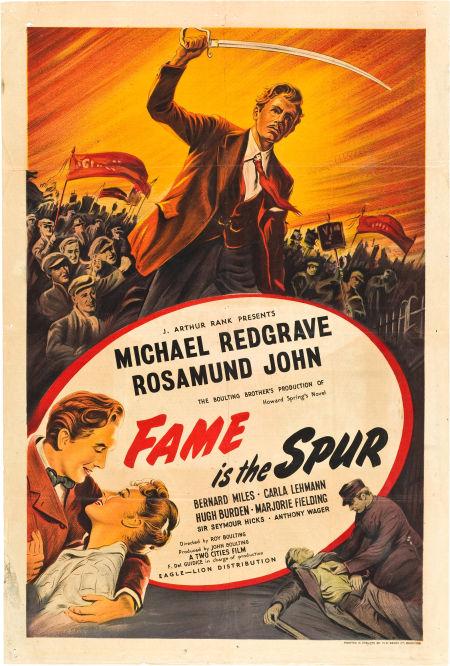 Examples of early compositions from that time include pieces like Keep Your Face To The Sunshine (1926) by Arthur Crocker, Odile, performed by Ivor Novello from the film The Rat (1926), and Policeman's Holiday (1931) by the prolific and popular composer Montague Ewing. There was also Autumn Serenade and Mia Bella by Guiseppe Becce, who scored the classic Frankenstein in 1931, as well as many of Meyer de Wolfe's own compositions.
Among the film scores completed during the era were Horace Shepherd's compositions for The Prince and the Maid (1925) and The Iron Horse (1924), an early western directed by John Ford, as well as the score for Two White Arms (1932), starring the debonair Adolphe Menjou, nine-times Best Dressed Man in America and idol of the 1930's sartorial opulence. de Wolfe Music went on to score Clothes and the Woman (1937) directed by Albert de Courville, Silver Blaze (1937), based on the famous Sherlock Holmes story by Sir Conan-Doyle and The Vicar Of Bray (1937) which starred Stanley Holloway and included a score by famed composer Harry Baynton-Power.
During the 1930s de Wolfe created soundtracks for newsreels that were shown in cinemas in between the feature films and B-movies of the day. Working closely with British Pathé, British Movietone News and British Gaumont Cinemas, de Wolfe provided scores for many thousands of newsreels right across Europe. This would continue during the Second World War and well into the sixties. In the meantime, Meyer's son, James de Wolfe, joined the company, initially starting in 1940, just after war had begun. James served with the RAF from 1942 to 1947, then upon his return, spent much of the fifties and sixties travelling in order to establish the company as an international business. At that time de Wolfe Music were producing scores for popular features like 1946's Curse of The Wraydons and Roy Boulting's 1947 political drama Fame is the Spur starring Michael Redgrave, the first soundtrack composed by John Wooldridge, who had flown as one of the RAF Dambusters during the war. John Wooldridge also composed the music for the film Edward My Son (1948) which starred Spencer Tracy, while another of de Wolfe's composers, Frank Spencer, scored Mrs. Christopher (1950) and Fall Of The House Of Usher (1952).
1940
In the late 1940s, the company took steps to expand into North America, where a partnership with two film editors from Paramount Pictures named Corelli and Jacobs laid the foundations for a new venture in The States. The proliferation of television sets during the fifties also added a whole new market for de Wolfe's music, and with it a unique piece of TV history. 
The company provided the music for the U.K.'s first ever television commercial, a minute long advertisement for Gibbs Toothpaste in September 1955. Of course, since then hundreds, if not thousands, of memorable advertising commercials and campaigns have been broadcast featuring either de Wolfe library tracks or specially composed pieces. These vary from the famous British Airways World's Favourite Airline and Audi Quattro ads of the eighties to recent commercials for Prada, Nike, Mercedes Benz and Kellogg's (Click here to see our most recent syncs). Meanwhile, out of the 1940s and into the 50s a quite different type of information film was flourishing in the UK. Music was provided and scored for a number of training films during the WWII and post-war eras. Clients included The Ministry of Information, National Coal Board, British Rail and the Armed Forces, covering a range of topics from road safety, to what to do in the event of a nuclear attack. Post-war Britain was rebuilding, re-educating and re-motivating its population to the music of de Wolfe!
1960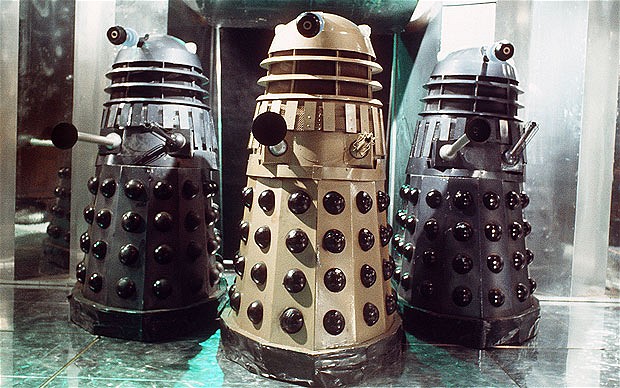 With the 1960s came vinyl. The library began distributing 10" records in 1962 and soon after produced the now legendary and collectable 12" records, complete with their trademark experimental cover designs by Rolph Webster and award-winning Canadian artist Nick Bantock. This era also saw the company providing the scores for the original black and white Tintin series and being awarded an Ivor Novello Award for the theme to the TV series The Power Game starring Patrick Wymark. Music was also provided for classic episodes of Dr. Who, while in the '70s de Wolfe scored The Sweeney, Monty Python's Flying Circus and the much loved barmy cartoon theme tunes for Roobarb & Custard and Henry's Cat. 
A couple of de Wolfe's compositions from that time became extremely popular, and are still instantly recognisable today: Left Bank Two, initially the gallery theme from cult art programme Vision On, is still used everywhere from commercials for Picture Loans to episodes of Top Gear, while Eye Level, the theme music for the television detective series Van Der Valk, became a million-selling number one single in 1973. To composer Jack Trombey's surprise, Eye Level topped the charts for six weeks and saw Simon Park conducting his Orchestra week after week on Top Of The Pops alongside glam superstars Wizzard and The Sweet. It was the first TV theme ever to hit Number One, and proved so popular the Simon Park Orchestra actually outsold The Beatles in the UK for a whole week!
1970
Much of de Wolfe's music from that era has since become cult among record collectors and music enthusiasts all over the world, and justifiably so. The soundtracks for many of Tony Tenser's Tigon Horror films like WitchfinderGeneral, Haunted House of Horror, Curse of the Crimson Altar and Blood Beast Terror by Paul Ferris are highly regarded compositions and still sought after today, while the 1969 psychedelic classic What's Good For The Goose, starring Norman Wisdom, included a de Wolfe score featuring cult sixties band The Pretty Things. The band, often cited as early punks, recorded clandestinely for de Wolfe as a group of session musicians under the name The Electric Banana. Many other scores were recorded and published for some of the less salubrious films from the seventies, like the adult classic Emmanuelle (1974) which Lily Allen sampled for her single The Littlest Things in 2007, and the score to George Romero's zombie classic Dawn Of The Dead (1978), which came back to life in 2004 for comedy homage Shaun Of The Dead.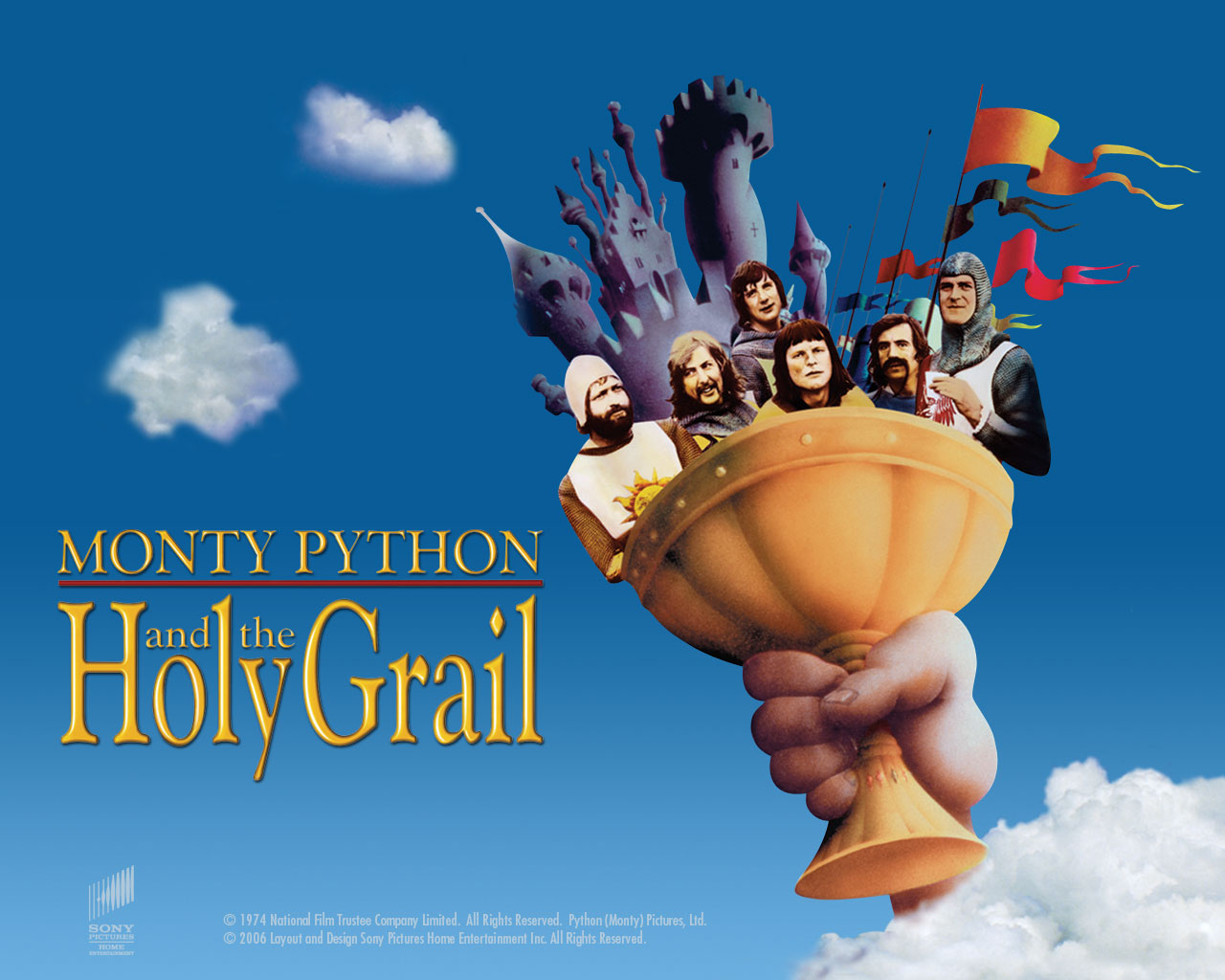 Many more obscure de Wolfe scores lurk in the thousands of cult classic Kung Fu movies by Hong Kong's Shaw Brothers, including The Mighty Peking Man from 1976 and 1979's Return To The 36th Chamber, as well as many popular TV shows from the seventies like Miss Jones And Son and Man About The House. de Wolfe's music also graces some of the highly popular and relentlessly bawdy British comedies like Zeta One, Eskimo Nell and Adventures of a Taxi Driver, but there is no doubt the best-known work from the end of the seventies can be found in the Terry Gilliam / Monty Python surreal classics - Time Bandits, The Holy Grail, The Meaning of Life, Jabberwocky and The Life Of Brian.
1975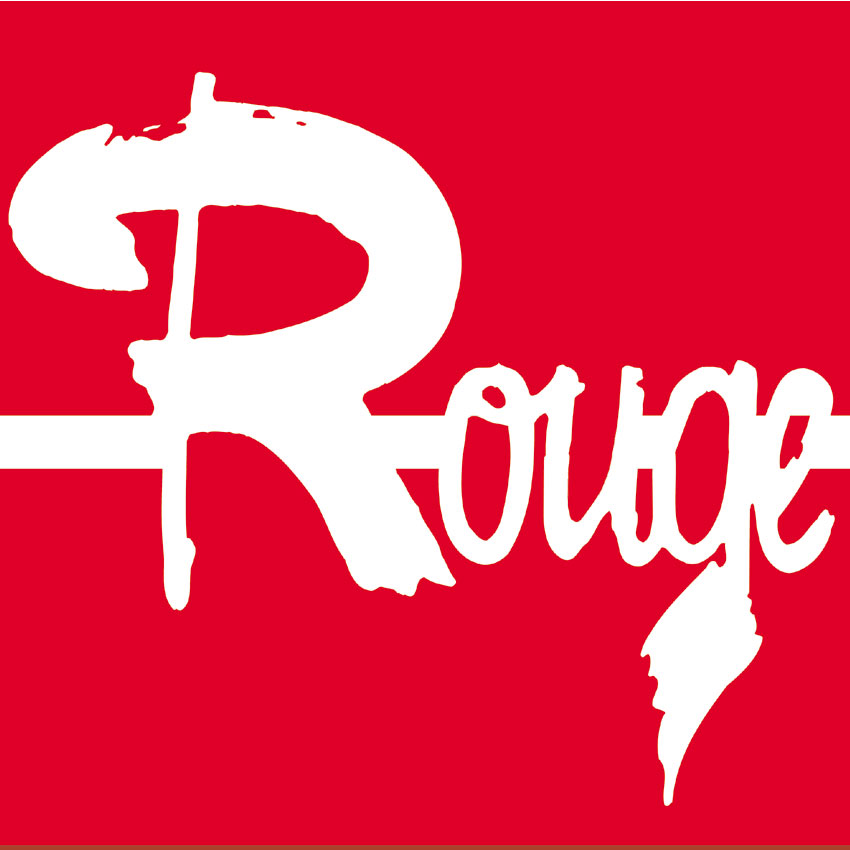 The seventies saw de Wolfe expanding its library with the addition of The Rouge catalogue in 1975, run by Rosalind de Wolfe, wife of James de Wolfe and one of the company's directors. This popular catalogue itself recently expanded with the new Club Rouge and a Jazz series, both of which have been very successful. The roster of companies under the de Wolfe umbrella currently includes Commercial Breaks, the de Wolfe Jazz label and a RPO - Classical Moods series which features pieces recorded by the Royal Philharmonic Orchestra. Many of the very earliest de Wolfe compositions are still available in its Millennium series, while the company also owns the Classic Hudson label, originally acquired in the thirties to release 78's of popular dance music, and which now exists as a niche and eclectic production music library. Sylvester Music Co Limited has also been part of de Wolfe since the early days, originally existing as a song sheet publisher and whose subsequent LPs included talents like jazz icon Martial Solal and film score composer Vladimir Cosma. One of the newer additions to the de Wolfe Group has been the sound effects department, dedicated to designing and supplying effects for film, TV and games productions. de Wolfe SFX is run by Janine de Wolfe, James de Wolfe's daughter.
1978
The third generation of the de Wolfe family started at the company in 1978. Meyer de Wolfe's grandson, Warren de Wolfe, began in the Transfer and Editing department at the company's old premises in Wardour Street. Warren joined at a time when the company was developing its own Angel Studios complex in Islington in 1979. Recording began in 1982 and by 1983 Angel was already attracting acts like The Cure and Siouxsie And The Banshees, who hired the studio commercially. After opening a third studio at the complex in 1987, the premises developed further into a significant business for de Wolfe, not only allowing its composers access to a world-class studio, but also supplying a facility for today's leading artists. Leona Lewis, Cee Lo Green, Tinie Tempah, Alison Balsom, Katie Melua, Professor Green, Goldfrapp, Kaiser Chiefs, Pixie Lott, Nightwish, Elbow, Robbie Williams and Karl Jenkins (for his acclaimed Adiemus project) are amongst those to have recorded there, while most famously, it was also where both Adele and Sam Smith recorded their Grammy winning albums.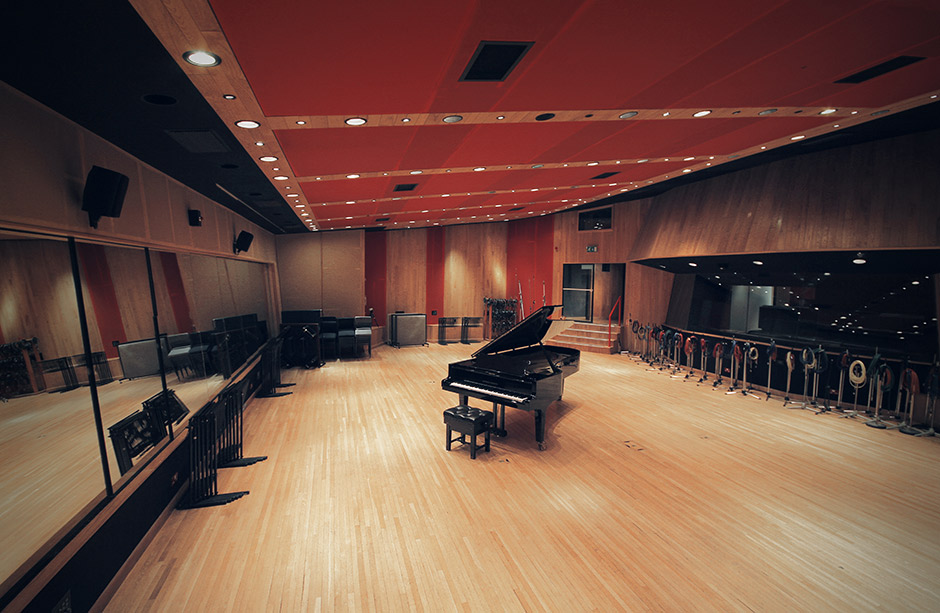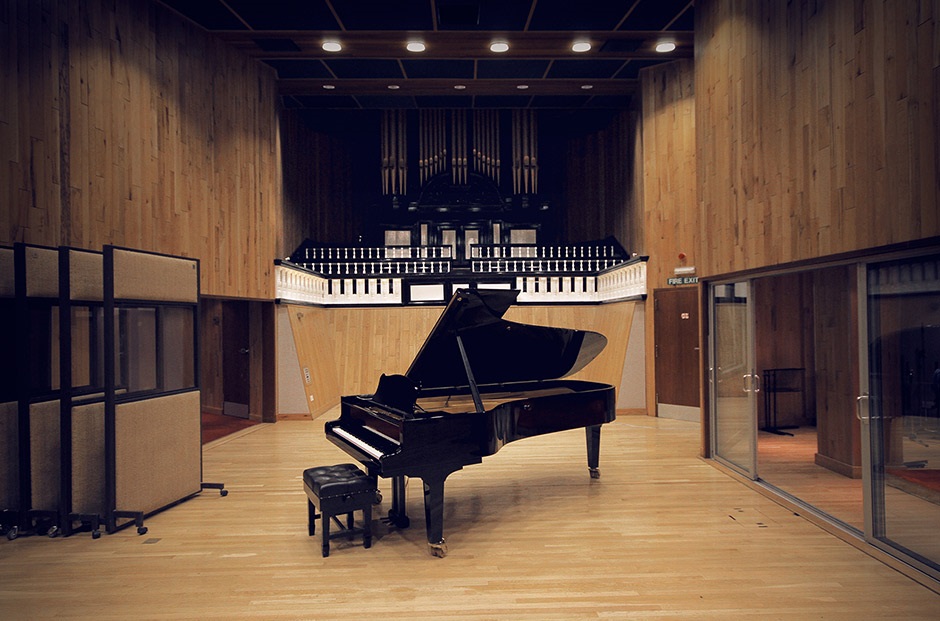 The Angel Studio's expansive orchestra room also ensures its popularity among film score composers like James Lapine & Stephen Sondheim for Into The Woods (2014) directed by Rob Marshall, who previously recorded the music for his 2009 film Nine at the studios. Other composers include George Fenton who used the studio to record his award-winning scores for natural history shows Blue Planet and Planet Earth, and John Lunn on the recordings for the award-winning Downton Abbey scores. Angel has some big name regulars the likes of Anne Dudley who have been coming to the studio for many years, including for The Full Monty and most recently the BBC One drama Poldark, and Debbie Wiseman known for her BBC 2 score for Wolf Hall and Father Brown. Among Angel Studios impressive roster of other blockbusting soundtracks are classics like Everest (2015), Moulin Rouge (2001) and Romeo And Juliet (1996), Leon (1994), Golden Eye (1995), The English Patient (1996), The Crying Game (1992), Buster (1988), Memphis Belle (1990), Pride And Prejudice (2005) and The Lion King (1994).
In order to maximise the potential of Angel Studios as a resource for de Wolfe's bespoke compositions, the company also operates a separate department. Inter Angel enables de Wolfe clients, Angel Studios and the roster of composers to work to highly specific briefs. In recent years these have included the composition, themes, beds and idents for a range of high profile, mainstream television programmes including BBC's Saturday Kitchen which has been running for over 10 years, A League Of Their Own (Sky 1), Thronecast (Sky Atlantic), Hairy Bikers (BBC), The Weakest Link (BBC), Richard and Judy (C4), The Price Is Right (ITV). When ITV proposed a new arrangement for classic TV theme The Bill, the people they entrusted were Inter Angel.
1980
Since the 1980s de Wolfe has been scoring and sourcing music for some of the best-loved television programs; Minder, Max Headroom, Spitting Image, Jupiter Moon and the US version of Jamaica Inn with Jane Seymour. In a decade where fast-developing digital technologies also came to the fore, the most significant being the evolution of the Compact Disc. This provided yet another market-leading moment for de Wolfe – the world's first digital production music library. Released in 1985, it consisted of a series of 6 CDs (below) and consequently led to de Wolfe ending the production of its vinyl series in 1988. In 2014 de Wolfe stopped production of CDs, but the libraries are more accessible than ever, with clients able to search, preview and download all our music directly from this site.
2000
The combination of the library's cult status among record collectors and the increased availability of sampling since the eighties has also meant that many de Wolfe tracks appear regularly on commercial releases by internationally renowned artists. Beyoncé used Simon Haseley's Hammerhead for her song Woman Like Me from the 2006 film The Pink Panther, and Gorillaz used the intro track from Dawn of the Dead (Dank Earth by Don Harper) to start their Demon Days album. However, it's in the Hip-Hop genre that de Wolfe samples are most prevalent, appearing on albums by the likes of Drake, The Lonely Island, Jay-Z, Soulja Boy, Whiz Khalifa, EL-P, Fat Joe, Stereo MC's, Mos Def, Masta Ace, RJD2, Danger Doom, Cooper Temple Clause among others.
2010-present
2009 marked 100 years of de Wolfe music, with the company now possessing offices and agents in forty countries around the world - from Canada to Russia, and as far-flung as South Africa, Australia and Japan. The company is represented in seven countries by EMI, and boasts an ever-expanding roster of composers. In 2013 a new chapter to the de Wolfe story began as de Wolfe Music went Stateside, opening an office in Midtown New York. Helmed by seasoned music executive Joel Feinberg and staffed with professionals in both the licensing and music production worlds, de Wolfe Music USA was created to assist with the growing number of clients in the United States. de Wolfe can be heard of some of the biggest Television shows of the past few years including Breaking Bad, Boardwalk Empire, It's Always Sunny In Philadelphia and The Walking Dead.
After almost 20 years of production, 2014 saw the last ever album produced on CD for de Wolfe. The decision was to move completely online with a new look and a new website. Keyword searching for tracks, playlist functions and download enabling means it has never been easier to search through the entire de Wolfe production music library.
Credits include movies such as Brokeback Mountain, Grindhouse, Nick and Norah's Infinite Playlist, Step Brothers, Submarine, Michael Moore's Sicko, The Prestige, Octopussy, Monty Python and The Holy Grail, Fear and Loathing in Las Vegas and the classic film Emmanuelle. Similarly, de Wolfe music features on countless much-loved TV productions including Spitting Image, Coronation Street, Inspector Morse, Neighbours, kids favourite Balamory, Great British Journeys, Grumpy Old Men, Poirot, Churchill's Bodyguard and Crimes and Trials of the 20th Century. All have been enhanced by production music from de Wolfe's huge library, along with vast numbers of TV commercials, computer games and documentaries. Similarly, the corporate market has also benefited, from its early origins in those information movies of the 50s, through slide projectors to "the audio visual show" and then video. Nowadays the corporate business represents a vast opportunity as it grows and thrives in an ever expanding digital format both on screen and online.
With over hundred years of history, de Wolfe can not only look on its past with pride but also to its future with confidence. By continually tracking the very latest musical trends and technologies, de Wolfe is at the forefront of today's ever-changing media service industry. An international market leader with the service values of a family independent, the present day company is exactly how Meyer de Wolfe would have wanted it.